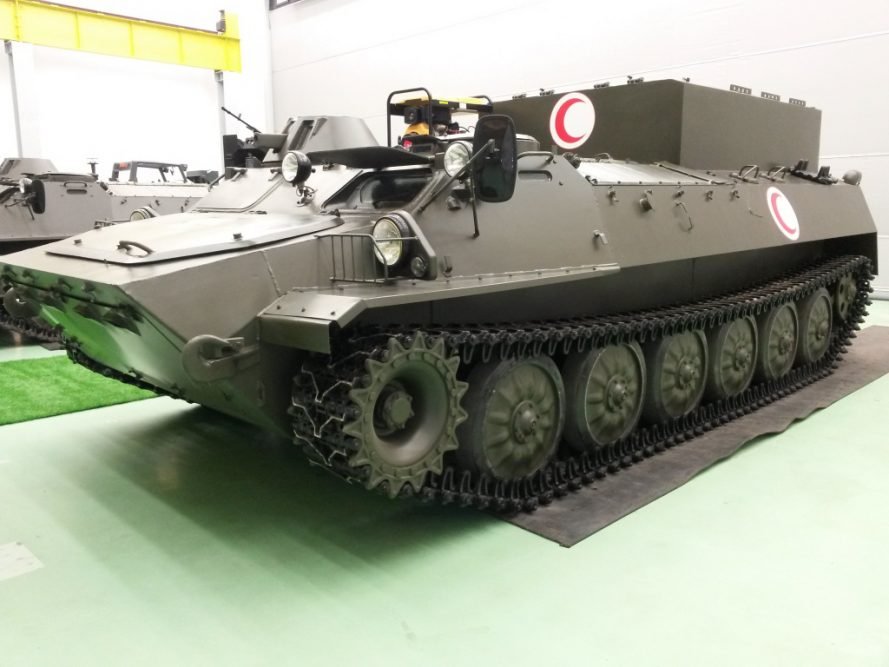 Kazakhstan «№811 Automobile Repair Plant Kazakhstan Engineering» will demonstrate armored medical carrier-tow truck on the basis of MT-LB at the V International Exhibition Weapons Systems and Military Equipment KADEX-2018.
The modernized crawler vehicles can be seen at the open area of the event.
AMCT on the basis of the multipurpose tractor of light armor is intended for search and rendering the first urgent medical care, evacuation of the wounded from a battlefield, struck from centers of mass sanitary losses.
Armored medical carrier-tow truck is equipped with thermal imaging device, searchlight for the wounded, medical equipment.
JSC «№811 Automobile Repair Plant – KE», the part of the JSC «NC «Kazakhstan Engineering», is specialized to overhaul automotive and crawler vehicles, military modernization, manufacturing, overhaul and modernization of the fire tankers.
The enterprise has the long-term experience in the field of service and repair of a military equipment, multifunctional production base, highly qualified personnel for rendering high-quality services and production release.