The Iranian Navy for the first time on Friday used the home-made Fateh submarine and Sahand destroyer during the massive wargames in the Persian Gulf and the Sea of Oman.
Iran on Sunday launched its latest state-of-the-art submarine named Fateh in the Southern waters of the country in a ceremony participated by President Hassan Rouhani and Defense Minister Brigadier General Amir Hatami.
Over 412,000 parts have been used in the construction of Fateh and Iranian experts have indigenized or developed 76 technological fields to manufacture the submarine, whose construction was accomplished after 4,200,000 men/hours of work.
Iran last December delivered its most advanced home-made destroyer, Sahand, to the naval forces in the Persian Gulf.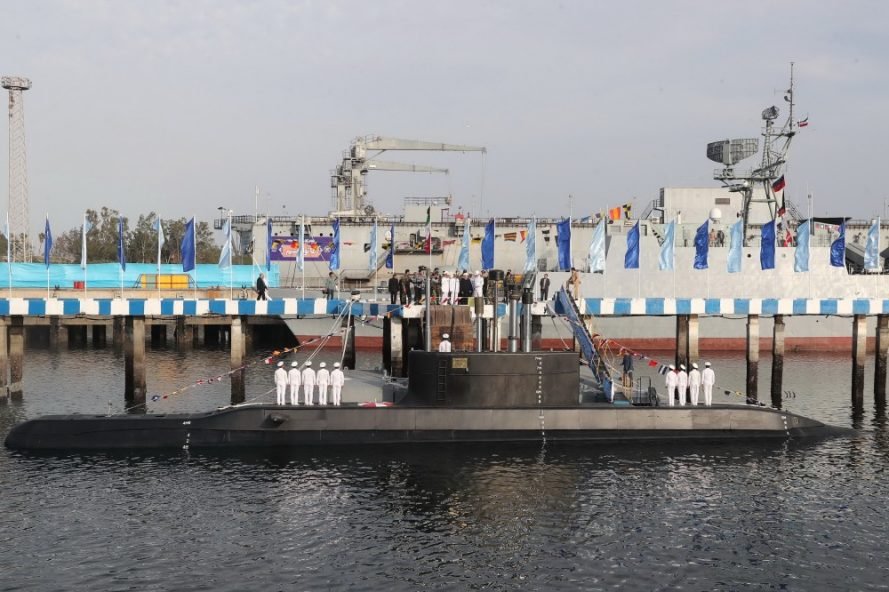 Sahand destroyer was launched in Bandar Abbas port city in a ceremony participated by Iran's army commander, navy commander and deputy defense minister.
The Iranian Navy announced late 2013 that it planned to equip its (then) under-construction Sahand destroyer with more advanced weapons and electronic war systems than its first generation destroyer, Jamaran.
It added that the Navy would also mount its new long-range phased-array radar system, named 'Asr', on Sahand if no newer radar system was made in the country until the destroyer was prepared for mission.
The destroyer is also able to journey across the faraway oceans for 150 days along with a logistic vessel.