Azerbaijani Ministry of Defense Industry's (MODIAR) Jihaz Production Association has completed the testing of the Shimshek RCWS which created jointly with the United Arab Emirates company Sherg Engineering.
Briefing about Shimshek RCWS armed with 14.5 mm KPVT and 7.62 mm PKT machine gun, the General Director of Jihaz Production Unit, Felah Guliyev said the testing completed successfully:
"Our aim is to place 7,62 mm (auxiliary), 12,7 mm, 14,5 mm machine guns, 20 mm, 23 mm and 30 mm cannons on the same watchtower by changing shooting programs. During the testing, revealed that in the first version we could use the watchtower only by changing the weapon, up to 20 mm in the cannon. And in the second version, 20 mm and larger caliber cannons will be placed."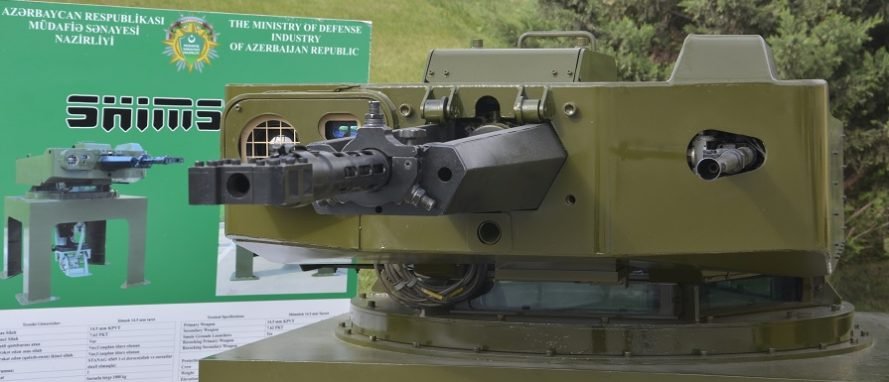 Mr. Guliyev noted that in the near future shooting tests will be conducted with the participation of the Armed Forces will take place.
According to him, demonstrations have been held for several foreign countries and talks on export are being held.