Belarus and Kazakhstan will arrange flight tests of the unmanned aerial system Busel-M in the Belarusian territory in May, Belarus state news agency BelTA learned from Yuri Yatsyna, Director of the R&D Center for Multipurpose Unmanned Systems of the National Academy of Sciences of Belarus.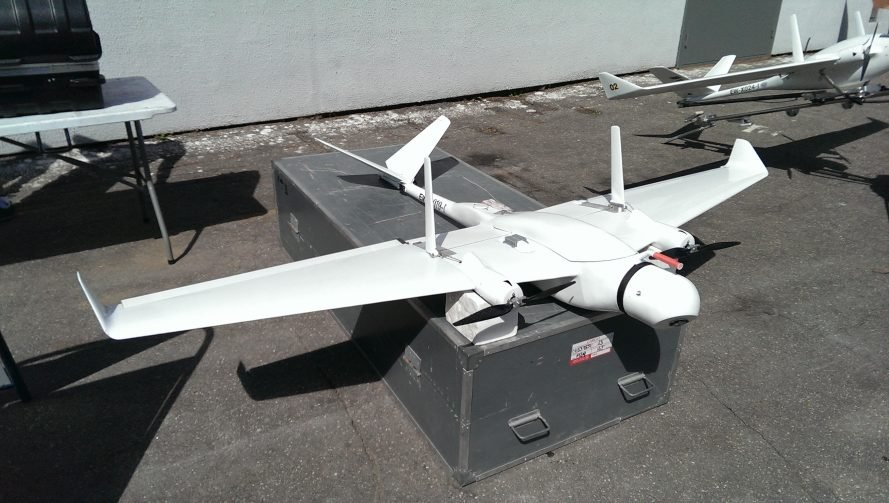 The statement was made at a session of the subcommission on advancing cooperation in the sphere of innovations of the interparliamentary commission on cooperation between the Council of the Republic of the National Assembly of Belarus and the Senate of the Parliament of Kazakhstan on 15 April.
The Busel-M UAS demonstrated excellent flying qualities during a test in Kazakhstan in January in the coldest weather possible, Yuri Yatsyna said.
The R&D Center for Multipurpose Unmanned Systems is ready to cooperate with Kazakhstan by setting up a joint venture and by supplying the drones.
A commission of representatives of the Defense Ministry and other power-wielding agencies of Kazakhstan was present during the test. Testing will continue in Belarus in May. Kazakhstan's representatives will also be present.
The Busel-M UAS of class "mini" with a range of application from 20 to 70 km depending on the target load set are capable of photographic, video, infrared or multispectral shooting with optical systems installed in a gyrostabilized platform in light and dark Times of Day.
A large range of payload capacity and high aerodynamic qualities of aircraft allow the use of the LHC "Busel" for the detection of emergencies, monitor the status of the areas which are oil and gas pipelines, anti-poaching, animal accounting, monitoring vehicle flows on the roads (with automatic accompaniment facilities), control of the state border, condition monitoring of power lines and agricultural land, etc.
Powerplant

 : 

2 motor

Maximum take-off weight, kg

 : 

10

Full wingspan, mm

 : 

2335

The flight duration, min

 : 

up to 70

Flight speed range, km / h

 : 

60-120

Maximum flight height, m

: 

3000

Maximum application range radio communication without loss km

 : 

30

Target load

 : 

gyro platform; TV, photo or infrared multi-spectral camera

Flight control and navigation system

 : 

the GPS and ACS

Start / landing process : 

with hands / Chute