Russian President Vladimr Putin took part in the keel-laying ceremony for two Project 22350 frigates – the Admiral Amelko and the Admiral Chichagov.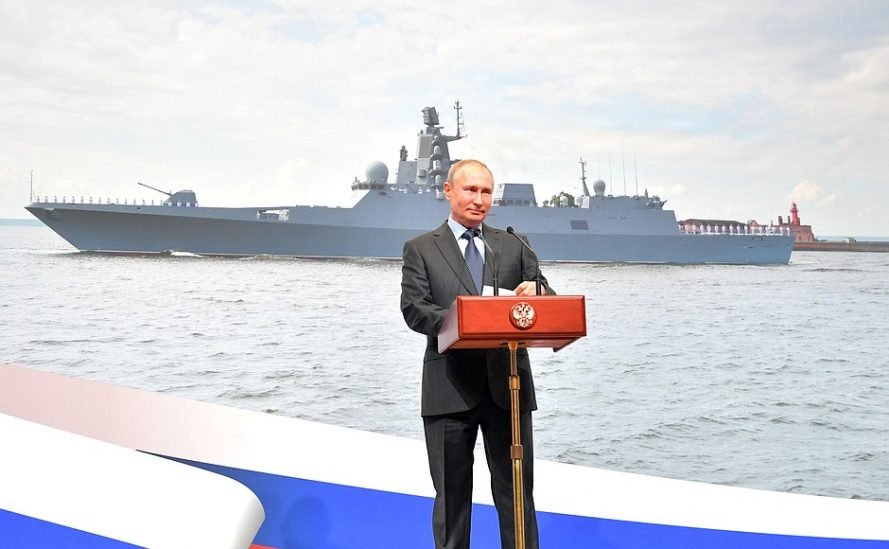 Then, shipbuilders completed the joining of the prefabricated hull sections of the Project 20386 corvette Mercury. The corvette is designed to protect marine economic facilities.
During a videoconference, Vladimir Putin watched the keel-laying ceremony for two large landing ships – the Vasily Trushin and the Vladimir Andreyev – at the Yantar Baltic Shipyard in Kaliningrad, and the launch of the Belgorod nuclear-powered submarine at the Sevmash Production Association in Severodvinsk.
Putin said, since 2012, the Navy has received over 80 warships and speedboats, including three strategic missile submarines, seven multirole submarines and 21 surface warships.
Severnaya Verf is one of Russia's leading defence companies. Since its founding in 1912, it has built about 600 surface ships and commercial craft for the Navy and civilian fleets, including missile cruisers, air defence ships, large anti-submarine ships and destroyers, as well as passenger and cargo vessels. Today, Severnaya Verf's portfolio of orders includes series of frigates and corvettes as well as vessels of various civilian designations.