Raytheon Company and Rheinmetall Defence have established a joint venture to offer the Lynx Infantry Fighting Vehicle for the U.S. Army's Optionally Manned Fighting Vehicle, or OMFV, competition. The U.S.-based joint venture is called Raytheon Rheinmetall Land Systems LLC.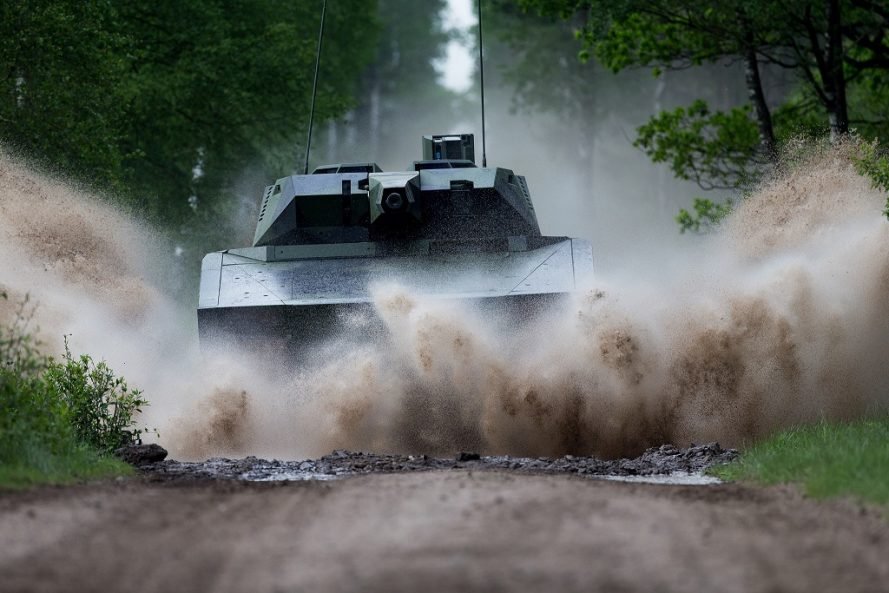 Scheduled for fielding in 2026, the OMFV is expected to replace the Bradley fighting vehicle. The new vehicle will be optimized for urban combat and rural terrain. The Army has named the OMFV as a top modernization priority supported under the service's Futures Command structure.
"This advanced combat vehicle will be made in America," said Sam Deneke, Raytheon Land Warfare Systems vice president. "Our team will produce and deliver a fighting vehicle to the U.S. Army that protects our troops and gives them an overwhelming advantage on the battlefield."
Raytheon and Rheinmetall joined forces in 2018 to offer Lynx for the Army's OMFV competition. Lynx is a next-generation, tracked armored fighting vehicle designed to address the critical challenges of the future battlefield. Lynx provides ample growth capacity to support new technologies over the vehicle's lifetime, and features lower life-cycle costs.
"Lynx will be built in America by American workers," said Ben Hudson, global head of Rheinmetall's Vehicle Systems division. "By choosing Lynx, the Army has an extraordinary opportunity to provide U.S. troops with a fighting vehicle that will enable them to outmatch the threat for decades to come."
Raytheon technology earmarked for the Lynx includes the company's advanced weapons, like the TOW™ missile, Active Protection System, third-generation sights, Coyote® unmanned aircraft system as well as cyber protection.
The Lynx team will submit its bid on or before Oct. 1, 2019.
Combining the best of American and German engineering, Raytheon and Rheinmetall have joined forces to meet the U.S. Army's requirement for a Next-Generation Combat Vehicle/Optionally Manned Fighting Vehicle.
Equipped with Raytheon weapons, sensors and system integration expertise, the Lynx Infantry Fighting Vehicle provides an advanced, modular and combat-ready solution — and gives soldiers a decisive advantage for decades to come.
Lynx is a 21st century solution, providing modularity and maximum available growth capacity for the future.
Protection – Delivers up to the highest STANAG ballistic and mine protection to survive against modern conventional and asymmetric threats.
Capacity – Innovative 37-55-ton adaptable, reconfigurable design with exceptional volume under armor; up to nine dismounts (95th percentile).
Mobility – Exceptional power-to-weight ratio across all weight configurations; agile in dense urban environments.
Lethality – Next-generation turret up to 50mm cannon, hunterkiller, killer-killer, remotely controlled weapon station, dual multi-mission pods, fully integrated situational awareness sensor suite.
Growth – Unmatched growth capacity; open mechanical, electrical and electronic architecture; optionally manned capabilities; modular design for chassis and turret.
From its protective hull to its counter-IED system to its LANCE 2.0 turret and 35mm automatic cannon, the Lynx vehicle's ready-now, modular platform is equipped with full range of advanced systems.