The State Department has made a determination approving a possible Foreign Military Sale to India of an Integrated Air Defense Weapon System (IADWS) for an estimated cost of $1.867 billion.
The Defense Security Cooperation Agency delivered the required certification notifying Congress of this possible sale on February 7, 2020.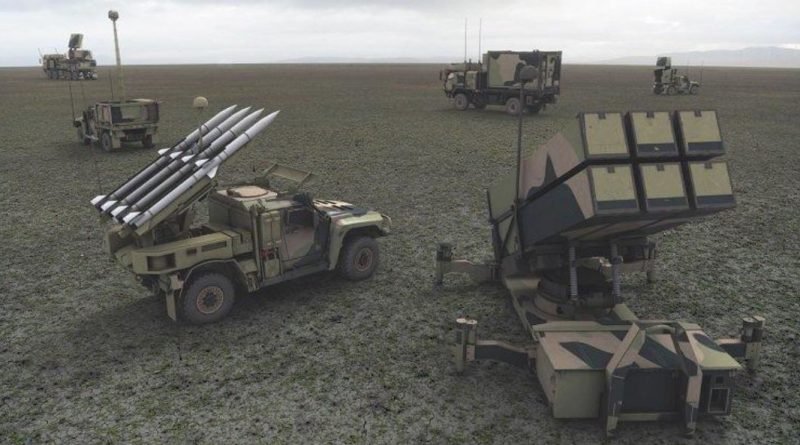 The Government of India has requested to buy an Integrated Air Defense Weapon System (IADWS) comprised of 5 AN/MPQ-64Fl Sentinel radar systems, 118 piece AMRAAM AIM-120C-7/C-8 missiles, three AMRAAM Guidance Sections, four AMRAAM Control Sections, and 134 piece Stinger FIM-92L missiles.
Also included are thirty-two M4A1 rifles, 40 320 piece M855 5.56mm cartridges, Fire Distribution Centers (FDC), Handheld Remote Terminals, Electrical Optical/Infrared (EO/IR) Sensor Systems, AMRAAM Non-Developmental Item-Airborne Instrumentation Units (NDI­AIU), Multi-spectral Targeting System-Model A (MTS-A), Canister Launchers (CN), High Mobility Launchers (HML), Dual Mount Stinger (DMS) Air Defense Systems, Vehicle Mounted Stinger Rapid Ranger Air Defense Systems, communications equipment, tool kits test equipment; range and test programs, support equipment; prime movers, generators and other related elements of logistics and program support.