The Islamic Revolution Guards Corps of İran (IRGC) will receive new Fotros UAV with an operational range of 2,000 kilometers in the near future.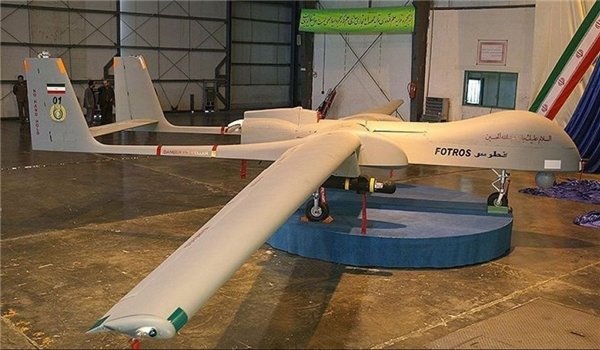 "Many technical features of the drone have been under examination and the drones will be deployed in operation zones after finalizing related discussions with the Defense Ministry," – Commander of the IRGC Ground Force's Drone Division Colonel Akbar Karimloo said.
Fotros UAV was first flight in 2013. Fortos UAV it can fly for up to 30 hours and for up to 2,0000 kilometers.
Karimloo added that the IRGC is planning to upgrade its existing Mohajer-6 surveillance and combat UAV with an improved motor and automatic takeoff and landing capability.
The Mohajer-6 is the most updated and most advanced model from the Mohajer UAV class.