In accordance with the combat training plan for 2020, the Azerbaijan Army started Large-Scale Operational-Tactical Exercises.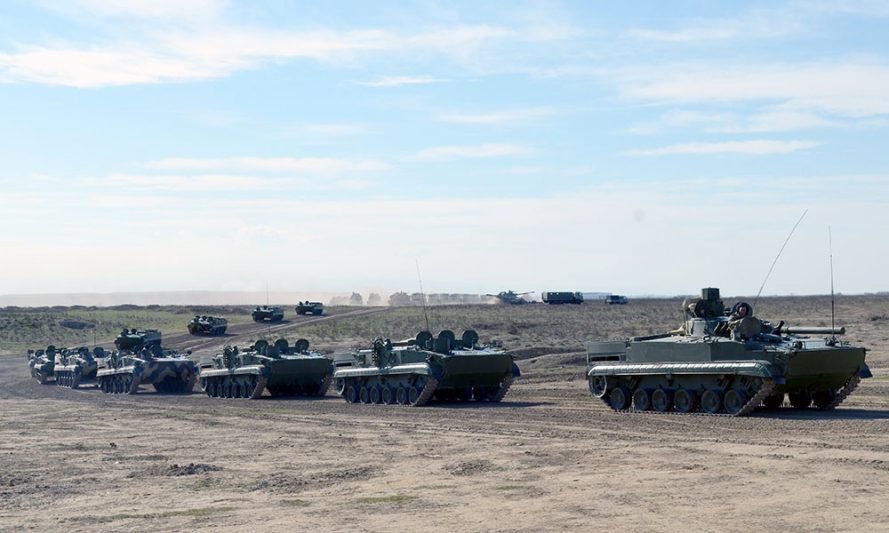 During the exercises, issues of combat readiness, planning, and comprehensive support of operations, the interoperability of headquarters of various types and branches of troops will be worked out, as well as firing and maneuvering capabilities of the shock troops created under the conditions of the exercises will be checked.
The exercises will involve up to 10,000 military personnel, up to 120 tanks and armored vehicles, up to 200 missiles and artillery systems of various caliber, multiple launch rocket systems, and mortars, up to 30 army, and frontline aviation, as well as unmanned aerial vehicles for various purposes.
The exercises will last until May 22.