An artist's impression of an MC-130J Commando II with floats attached. An amphibious version of the special mission aircraft would have a special utility in the Indo-Pacific region, operating independently of airfields and runways. (AFSOC)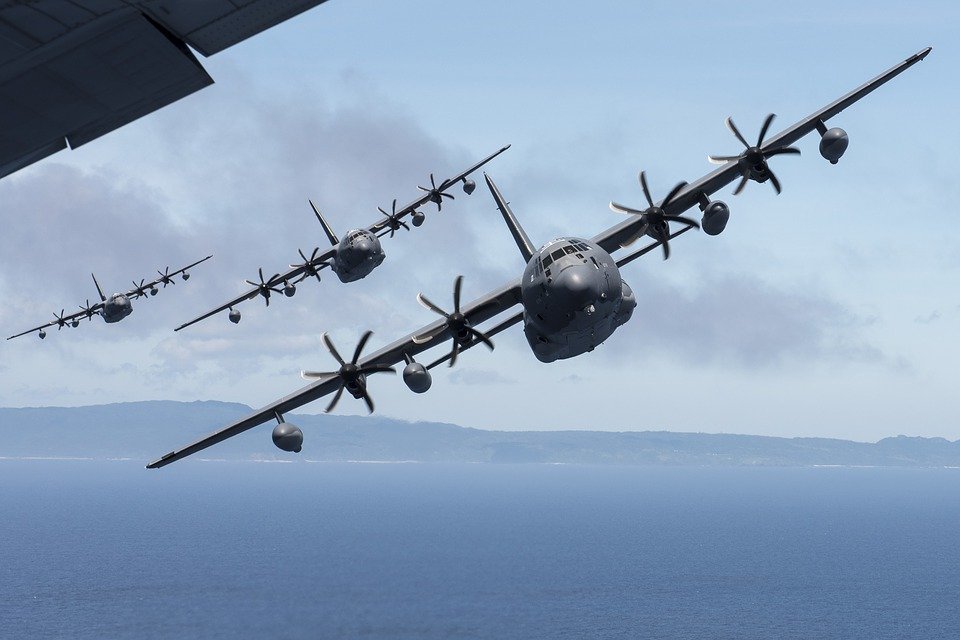 The US Air Force (USAF) Special Operations Command (AFSOC) plans to perform an operational capability demonstration of an amphibious Lockheed Martin MC-130J Commando II special mission aircraft "in only 17 months", it disclosed on 14 September.
AFSOC said that the MC-130J Commando II Amphibious Capability (MAC) floatplane version of the Hercules that it first revealed at the virtual Special Operations Forces Industry Conference (SOFIC) in May is currently in a five-phase development plan ahead of a demonstration.According to the command, this will de-risk the concept for a future potential programme of record that could field the MAC for MC-130Js, but also potentially for other C-130 variants with only minor variations.
"A task force of industry partners are closely collaborating with AFSOC and [the the Air Force Research Lab's Strategic Development Planning and Experimentation] AFRL-SDPE to bring the vision to life", AFSOC said. "AFSOC and private sector counterparts are currently testing MAC prototypes through digital design, virtual-reality (VR) modelling, and computer-aided designs (CAD) in a virtual setting known as the Digital Proving Ground (DPG), paving the way for digital simulation, testing, and the use of advanced manufacturing for rapid prototyping and physical prototype testing."
While AFSOC gave a 17-month timeline for the operational capability demonstration, it did not say when development started and so when this timeline began. Regardless, it should happen no later than February 2023, based on when the article on the AFSOC website was published.