According to Eurasia Review, the Islamic Revolution Guards Corps (IRGC) Ground Force on 7 July took delivery of a wide range of modern weapons, including the ground-launched version of Almas (diamond) anti-tank missile.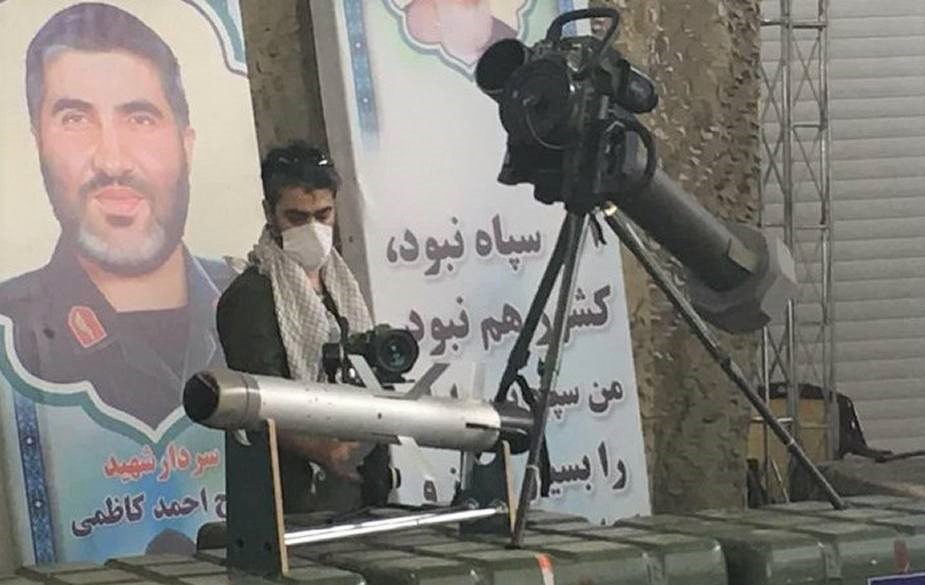 In a ceremony attended by top commanders, Eurasia Review reports, the IRGC Ground Force received various modern combat and defense gear, including missiles, anti-armor weapons, vehicles, drones, and electronic warfare systems.
The IRGC also unveiled the ground-launched version of Almas anti-tank missile. The homegrown anti-tank missile is a top attack weapon that can hit targets within a range of 8 kilometers. The IRGC had already developed the air-launched version of Almas missile fired by the Ababil-III drones.
The other major products unveiled on Wednesday include Me'raj-113 and Hanif unmanned aerial vehicles. The IRGC forces also managed to supply the combat helicopters with Qaem-114 missiles.