A-29 Super Tucano turboprop light attack aircraft, which was bought from Brazilian company Embraer, was demonstrated for the first time by Turkmenistan.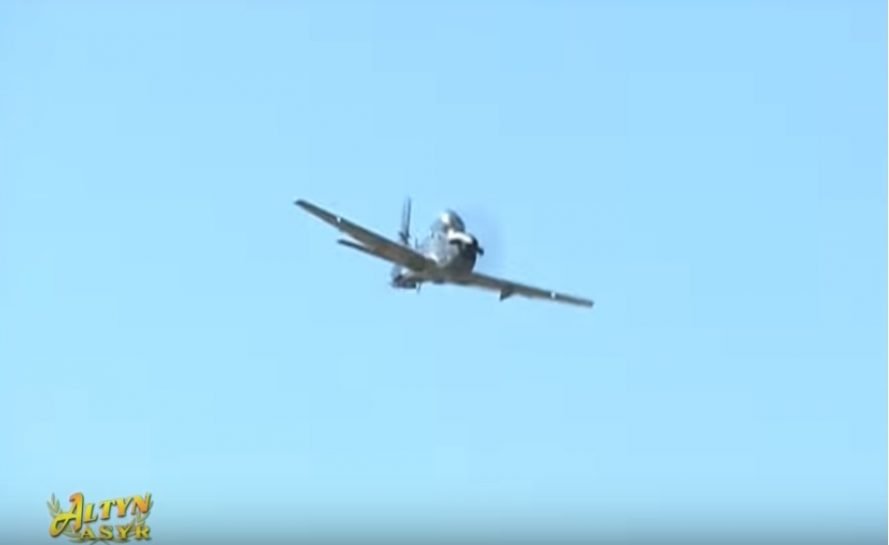 The aircraft was viewed for the first time in the training of the Turkmen Armed Forces on 13 June, told POLYGON magazine.
At least, two Super Tucano aircrafts were used in the training.
Any information about order of Turkmenistan to buy A-29 Super Tucano was not released until now.
The A-29 Super Tucano is a durable, versatile and powerful turboprop aircraft capable of carrying out a wide range of missions, even operating from unimproved runways.
After more than ten years in service, it has gained an excellent performance record: over 320,000 flight hours and nearly 40,000 combat hours. With more than 150 weapons configurations certified, the A-29 Super Tucano is equipped with advanced electronic, electro-optic, infrared and laser system technologies, as well as secure radio systems with data links and unrivalled munitions capacity.