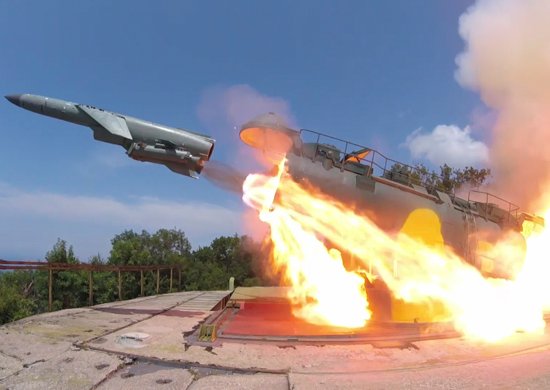 The spectacular moment of the launch can be seen in the video from different positions, and it is really impressive: picturesque views of the Black Sea, fire and smoke from the projectiles, mastery of the troops and precise functioning of the war machines makes this exercise perfect.
A video published by Zvezda, the official TV channel of the Russian Ministry of Defence, shows the frigate "Admiral Makarov" and Coastal anti-ship missile system Utes, also known as Sotka, engaged in recent naval drills in the Black Sea.
Utes fired a missile, while the ship got a fix on its location, and successfully hit the target.
According to open sources, the Utes Coastal Anti-Ship Missile Defence systems are capable to strike targets at a distance up to 300 kilometers. Airspeed of the P-35 cruise missile, equipped with a 560-kg high-explosive warhead, is more than 2,000 km/hour.