The Tajikistan Armed Forces presented Chinese made CS/VN3 Dajiang 4×4 armored vehicles.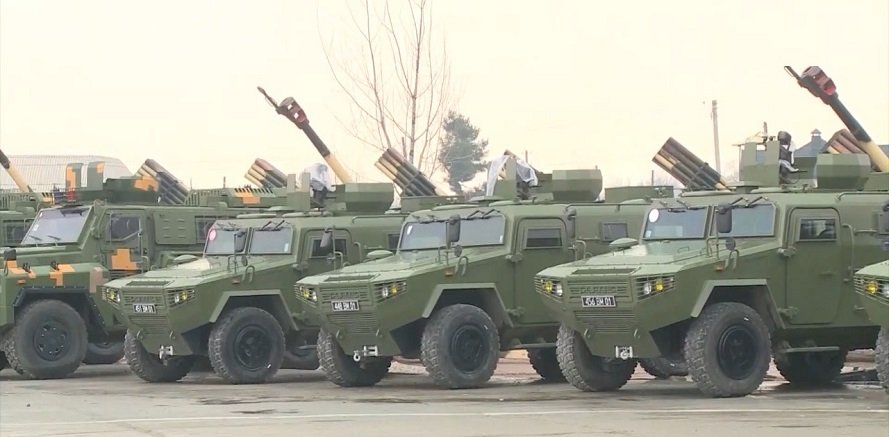 CS/VN3 Dajiang armored vehicles were demonstrated for the first time, reported Polygon.
The armored vehicle was shown for the first time in the capital city Dushanbe at the parade (21 February) dedicated to the 27th anniversary of Tajikistan Army.
The CS/VN3 is a 4×4 light tactical armoured vehicle designed and manufactured in China by the Chinese Companies NORINCO and Poly Technologies.
The hull of the CS/VN3 is of all-welded steel armour construction that provides protection against firing of small arms and shell splinters. It can carry a total of 10 people including driver, commander and gunner.
The CS/VN3 is motorized with a water-cooled turbocharged diesel engine developing 155 kW at 2,500 rpm coupled to a transmission with 5 forward and 1 reverse gears. It can run at a maximum road speed of 100 km/h with a maximum cruising range of 600 km.