The 2nd Infantry Brigade of the Defense Forces supported the Police and Border Guard Board by monitoring Estonia's southern border with a Stream C unmanned aircraft system (UAS), produced by Threod Systems to enable the detection of illegal border crossing attempts.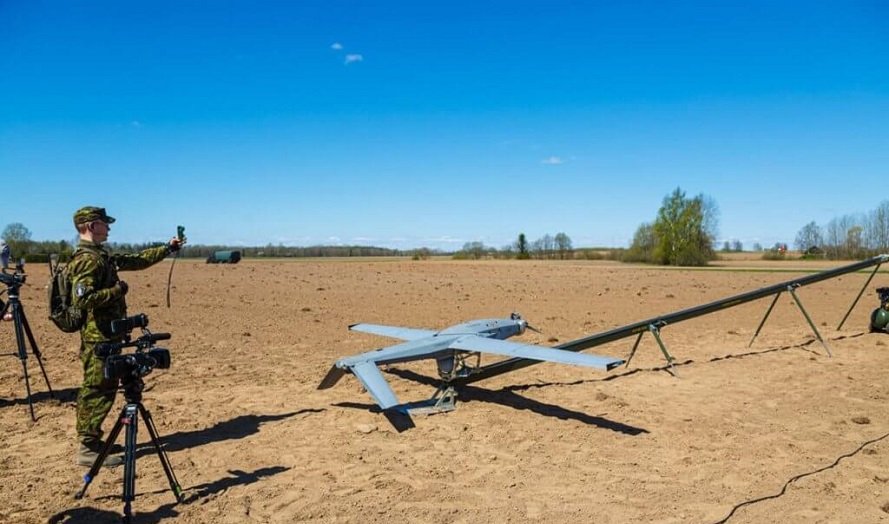 On Wednesday afternoon, the Defense Forces launched Threod's unmanned aircraft near Antsla to conduct surveillance rounds over the closed southern Estonian border due to the spread of the coronavirus pandemic. The flight was conducted in order to test the ability of the Defense Forces, the Police and Border Guard Board to share air footage and act upon the data gathered.
In order to carry out the operation, a mobile communication center had been set up in the vicinity of the airport in the village of Lusti, from where the aircraft was launched. Then the image and video data gathered by the unmanned aerial vehicle (UAV) was analyzed and processed.
"We use drones in training as much as possible," Kase explained. "When the weather allows, we are in the air and we take the maximum out of this tool. The aircraft has been manufactured in Estonia by Threod Systems and the Defense Forces have obtained a certain number of them."
The Stream C UAV is able to ascend to a height of over three kilometres, has a petrol engine and can stay in the air for up to eight hours, sending real-time video stream to the control center that is over a hundred kilometres away.