The first footage of the Almaz-Antey S-500 Prometey ('Prometheus') air and missile defence system (GRAU designation 55R6M), shown conducting a test launch, has been released by the Russian Ministry of Defence (MoD) via a video published on its YouTube channel on 20 July.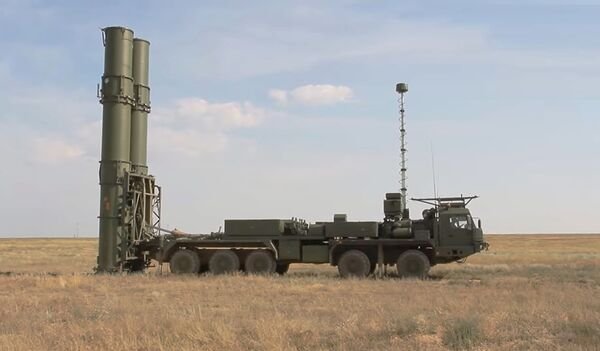 The missile shown being launched was reported to have successfully intercepted a "high-speed ballistic target" during test firings at the Kapustin Yar range, about 100 km east of Volgograd, according to the video. Once tests are complete, the system is to enter service with air defence formations in the Moscow region, the video added.
The first tests of the S-500 using the 40N6 missile were conducted in February 2018 and further tests were reported in May that year, in which the system was claimed to have intercepted a target at a range of 481 km, according to an article published by the US news outlet CNBC.
However, this is the first time that footage of the system, developed under the 'Triumfator-M' project name, has been released by the Russian MoD.
In the footage, a BAZ-69096-hosted transporter-erector-launcher (TEL), reportedly having the designation 77P6, appears to launch a newer 77N6-N or possibly 77N6-N1 missile developed by Novator. The design of the launched missile looks to be descended from the two-stage conical design of the 9M82 (NATO reporting name 'Giant') missile family used with the S-300V series air defence system.