China's People's Liberation Army Air Force (PLAAF) has begun using the new electronic warfare (EW)-capable variant of the Shenyang Aircraft Corporation (SAC) J-16 fighter aircraft in combat training.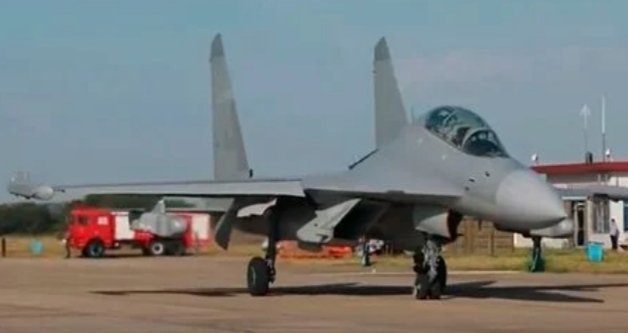 Footage released by state broadcaster China Central Television (CCTV) on 6 November shows at least two J-16D examples taking off from an undisclosed location in China and conducting flight manoeuvres, with the media outlet noting that the aircraft, which were shown bearing PLAAF insignia, were deployed in "combat-oriented drills".
The images confirm that the variant has formally entered PLAAF service, although it is unclear when they were taken. CCTV reported that that J-16D will be used to provide EW support for the other combat aircraft, including the service's J-20 fifth-generation multirole fighter.