Al Jasoor, an EDGE Group company from UAE, showcases the Rabdan 8×8 at Eurosatry 2022 in Paris.
The Rabdan 8×8 Armoured Fighting Vehicle is an advanced, mission-ready vehicle system built for a range of objectives and terrain styles. It is available in a number of configurations, with a maximum capacity of 11 frontline troops. Highly mobile on land and water, it has a top speed of over 100km/h.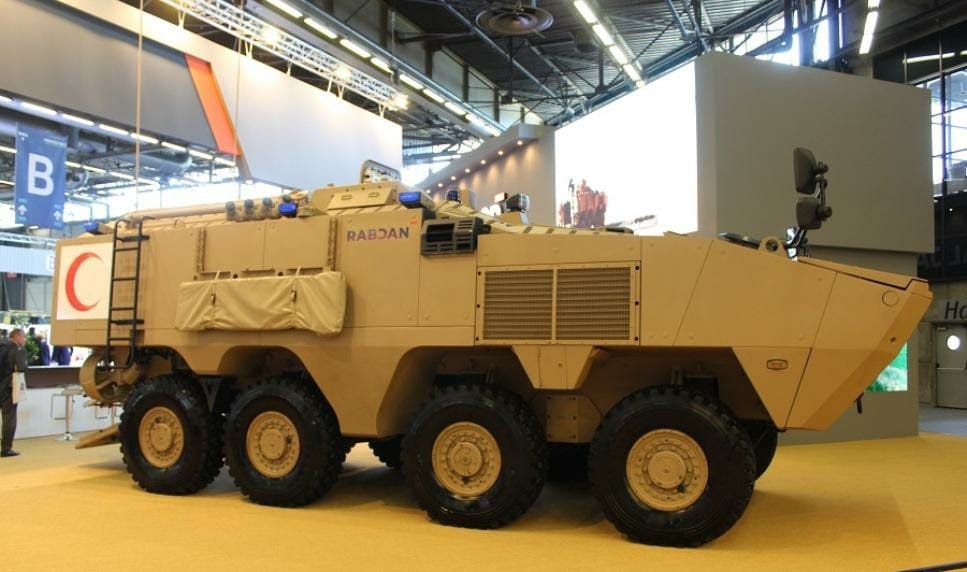 Rabdan can be equipped with different armour protection and high-calibre turret-based weapon systems (up to 105mm cannon). It also offers Level-4 ballistic and mine protection and is fully certified to international standards.
As a next-generation amphibious vehicle, Rabdan comes with a modular, multi-wheeled structure for both tactical and technical advantages. Its integrated suite of military-grade support services makes it a complete unit.
The Rabdan 8×8 IFV is a new generation, modular platform with a flexible structure that enables the configuration of a variety of armament options. The interoperability design considerations facilitate an easy integration of Manned Turrets or Remote Weapon Systems onto the vehicle platform.