The US Naval Air Systems Command (NAVAIR) has fast-tracked an order to provide US Marine Corps (USMC) MQ-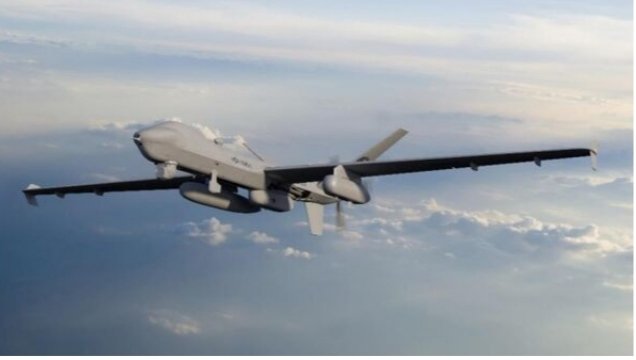 9A Reaper unmanned air systems (UASs) with an improved airborne network extension (ANE) capability.
In a 3 October announcement, NAVAIR said it had awarded an USD8.4 million contract to multiple vendors for delivery of the SkyTower II (ST II) capability. ST II is a podded ANE solution designed to provide cross-domain communications and data relay capability for the Marine Air-Ground Task Force (MAGTF) Unmanned Aircraft System Expeditionary (MUX) MQ-9A Block 5-25 Reaper Medium Altitude Long-Endurance air vehicle.