The US Air Force (USAF) has launched an effort to develop a new version of the AGM-158 Joint Air-to-Surface Stand-off Missile (JASSM), posting a sole source notification of a contract award to Lockheed Martin on 20 October.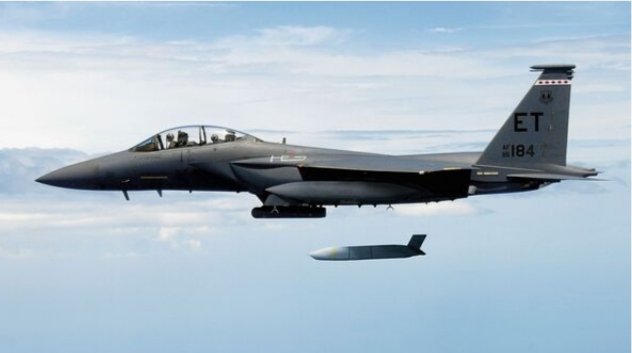 Announced on the sam.gov US government procurement website, the JASSM New Variant is a classified version of the air-launched weapon that will feature "added capabilities" over the currently fielded AGM-158A JASSM and the AGM-158B JASSM Extended Range (ER).
No further details were disclosed, with the accompanying attachment for the notification being restricted by the Department of Defense (DoD).
The baseline JASSM is a stealthy next-generation stand-off weapon that features a low-wing design (swept back for carriage) with a rounded rectangular body and a single vertical tail (folded for carriage).