The first Pakistan International Maritime Expo and Conference (PIMEC) was successfully held at Expo Center, Karachi, Pakistan from February 10-12, 2023.  The event received an overwhelming response from the international community. Over 150 delegates representing 50 countries attended PIMEC-2023, including the high level delegations headed either by the Ministers, Secretaries and Head of Delegates of the respective countries or members of the AMAN Navies.  A total of 144 companies (23 foreign and 121 local) exhibited their products during the exhibition.  Amongst the foreign participants, the countries that were exhibiting in PIMEC-2023 included China, Netherlands, the United Arab Emirates, Türkiye, the United Kingdom, France, Finland, Singapore, Iraq, South Korea, Italy, the United States, Tanzania and Malaysia. Total attendance of PIMEC-2023 exceeded the figure of 15,000, which included foreign delegates, trade visitors, exhibitors and the international media.
PIMEC-2023 comprised a full range of activities from display of different maritime related products, technologies, services and equipment, an impressive opening ceremony, the international maritime conference, and Business-to-Business (B2B), Business-to-Government (B2G) and Government-to-Government (G2G) networking of high-level delegates, and the exhibition of original equipment manufacturers (OEMs). Other major highlights include a gala dinner to project the rich culture of Pakistan, and the participation of leading chambers of commerce from all over the country.
The opening ceremony of PIMEC-2023 was held on February 10, 2023. The Foreign Minister of Pakistan graced the occasion as the Chief Guest.  The ceremony was attended by official delegates, Chief Minister Sindh, Ministers of Maritime Affairs, Chief of the Naval Staff, Pakistan Navy, CEO Badar Expo, senior government officials, foreign diplomats and a large number of exhibitors.
The International Maritime Conference (IMC), which was conducted on all three days of PIMEC, was an important component of the event. The theme of the conference was "Embracing Blue Economy–Challenges and Opportunities for Developing Countries". The IMC brought together local and international experts and scholars on ocean related matters. The conference covered 27 research papers spread over four sessions, including a wide range of topics, such as maritime security, ocean governance and challenges and opportunities in the maritime sector.
The panel of speakers included prominent local and international maritime industry and security analysts, global thought leaders, scholars and experts such as Chairman Senate Committee on Defence, Senator Mushahid Hussain Sayed, Minister for Climate Change, Senator Sherry Rehman, Vice Chief of the Naval Staff, Vice Admiral Faisal Rasul Lodhi and former Chief of the Naval Staff, Admiral Shahid Karimullah NI (M) (R).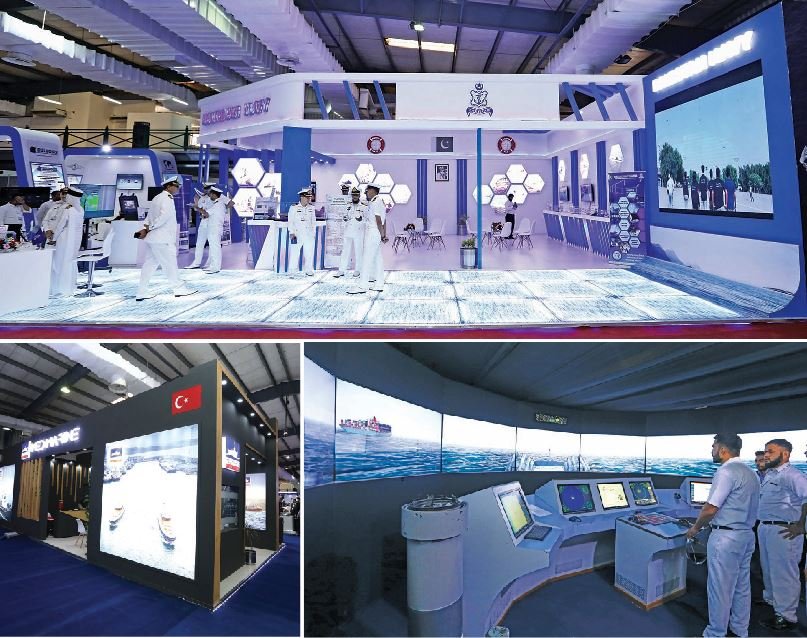 The conferences were largely attended by the local and foreign companies, where all the stakeholders got ample opportunity to share their business interests before a target audience comprising maritime industry procurements, suppliers and key decision-makers.
To boost Pakistan's indigenous maritime industry, the major sectors showcased during PIMEC-2023 include ports and mercantile shipping, real estate, coastal development, fisheries, marine tourism, marine aquaculture, seabed mining, marine biotechnologies, maritime security, as well as, the Naval defense technologies, etc. The local highlights include the participation by Sindh and Balochistan Government, Trade Development Authority, Fisheries departments of both Sindh and Balochistan, and Chambers of Commerce and Industries. Hence, PIMEC-2023 offered a unique opportunity to the international delegates and visitors in acquiring an insight into the maritime capabilities of Pakistan exhibited under one roof.
Amongst the international exhibitors, impressively displayed stands of various products and equipment from companies representing Türkiye, China, Netherlands, the United Arab Emirates, the United Kingdom, France, Finland, Singapore, Iraq, South Korea, Italy, the United States and Tanzania were set up.
On the business networking front, foreign delegates, trade visitors and media endorsed the efficiency of PIMEC-2023 as an extremely valuable and interactive forum for maritime trade. Over the course of three days, 55 high level B2B, 98 B2G and 26 G2G meetings took place, leading to the signing of 21 Memoranda of Understanding (MOUs) and a joint venture (JV) agreement between the maritime industrial partners. Signing of MOUs and JV agreement between the governments and private companies further enhanced the utility and success of this event.
In his concluding remarks at the closing ceremony, Rear Admiral Mian Zakirullah Jan, Commander Karachi (COMKAR) stated, "PIMEC-2023 was aimed to provide an opening for Pakistan's ocean-based industry to come together, exchange ideas, and create new paths for cooperation and progress." He further said, "In the recent years, there has been a renewed focus on development of the maritime sector, with plans in place for the establishment of another shipyard at Gwadar and development of Gwadar Port as a fully functional transshipment hub under China-Pakistan Economic Corridor (CPEC)."
He termed the event as an extraordinary success due to highly encouraging and extremely positive feedback received from a large number of foreign delegates and exhibitors.  He congratulated Badar Expo Solutions, the co-organizer, for putting up a very professional show, fielding a competent team and effectively marketing PIMEC-2023, both locally and worldwide.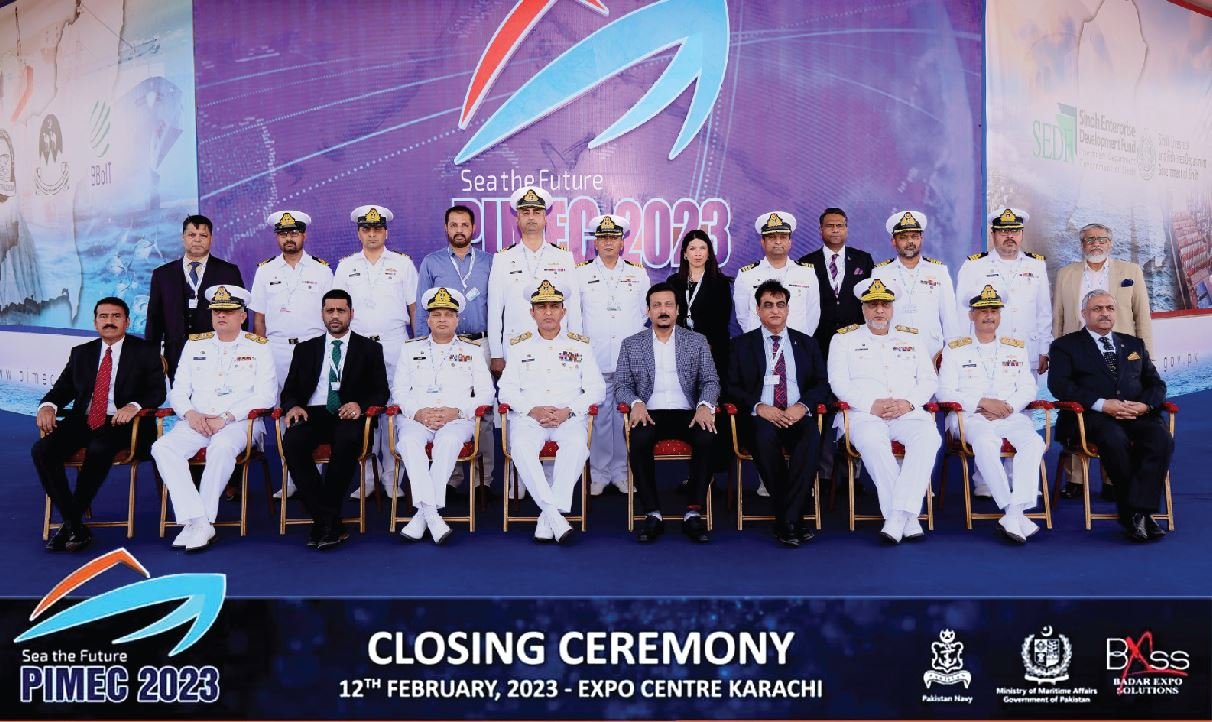 EHTESHAM BARI
Media Analyst and Business-to-Business (B2B) expert