As reported by InfoDefensa on November 2, 2023, the Spanish Army announced the purchase of 20 MCX submachine guns manufactured by the German company Sig Sauer. This acquisition, facilitated through the Directorate of Economic Management of the Naval Support Command, has a total value of €271,037, including taxes.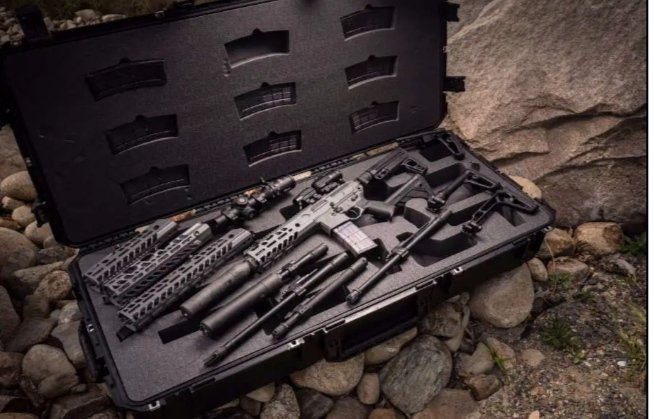 The contract for this procurement has been awarded to Viator Plus Ultra, a supplier of Sig Sauer firearms in Spain, among other brands. The procurement document available on the Contracting Platform specifies the purchase of 20 submachine guns without providing additional information regarding the specific version, accessories, or the unit within the Spanish Army that will receive the consignment.
Given the budget involved, it is reasonable to expect that these submachine guns will come equipped with various accessories. Among the potential end-users, the Special Naval Warfare Force (Fuerza de Guerra Naval Especial or FGNE), colloquially known as the 'Green Berets' of the Spanish Army, is a prominent candidate. The delivery timeline for the acquisition is estimated at 14 months.
All indications suggest that the chosen model is the MCX Rattler, a version of the submachine gun manufactured by the German firearms company with a .300 BLK (7.62×35 mm) caliber. Earlier this year, the Spanish Civil Guard also procured a small batch of 15 MCX Rattler units for their agents deployed in international missions, as previously reported by Infodefensa.com.
The MCX Rattler is available in both the 5.56×45 mm NATO caliber and the aforementioned .300 BLK caliber. This submachine gun has also been acquired by the United States Special Operations Command (USSOCOM).
Part of Sig Sauer's MCX Virtus family of rifles, the MCX Rattler utilizes a piston-driven firing mechanism. It bears a strong resemblance to other AR-15/M4 family rifles. The lower receiver is constructed from aluminum and can use standard Stanag (NATO) magazines. It includes a dust cover over the ejection port and a deflector for ejected casings.
In general, the MCX Rattler is a compact submachine gun designed for discreet carrying or even concealment. It has a lightweight of only 2.59 kg, a height of 20.3 cm, a total length of 59.7 cm, and a width of 71 mm. The system is designed to operate without requiring any part replacements until after 20,000 shots, according to Sig Sauer.
The controls, levers, and buttons on the MCX Rattler are laid out and function in the same manner as any AR-15 type rifle, eliminating the need for additional training. On the left side of the lower receiver, it features an extended bolt catch lever, as well as the magazine release button and the smaller-sized safety selector lever. This rifle achieves ambidextrous functionality due to the magazine release and safety selector levers being present on both sides, along with an ambidextrous charging handle.