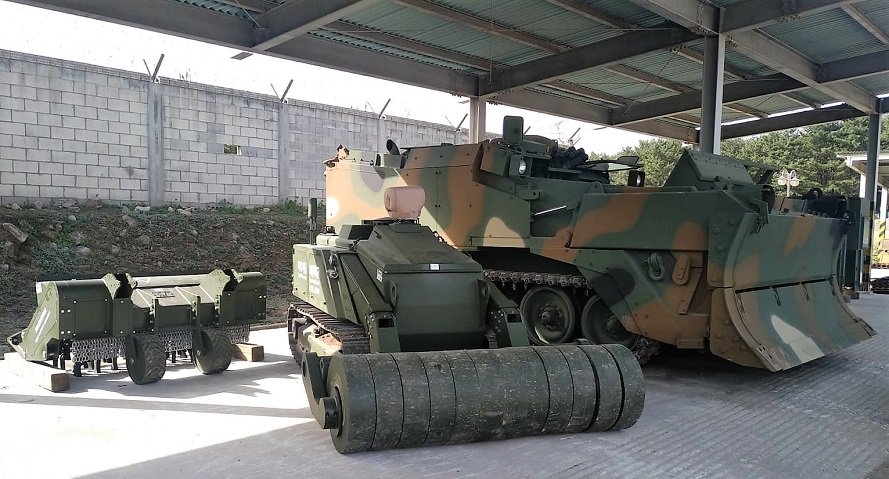 South Korea has joined a numerous countries worldwide which are using one of the world's best renowned light category mine clearance systems, the DOK-ING's MV-4.
The South Korean' Special Maneuver Supporting Brigade of R.O.K Army introduced the MV-4 for the first time during last month. It was followed by the training program held by DOK-ING's highly experienced trainers in a military base near Seoul in South Korea. The training program included the operators usage of MV-4 mine clearance system with 3 different operational tools (the flail, the tiller and the roller) for various operation' purposes. The result of the training was 11 South Korean specialists trained and ready for mine removal operations.
The usage of MV-4 presents a first step in a development of military mine removal operations focused on unmanned and remotely-controlled equipment in South Korea. It was expected to have an important role in securing safety of soldiers while performing mine removal operations, but also for strengthening the completeness and efficiency of the future operations.