Boeing delivered its first F/A-18 Block III Super Hornet to the US Navy on 31 August. The Block III Super Hornet extends the aircraft's airframe life from 6,000 hours to 10,000 hours. (Boeing)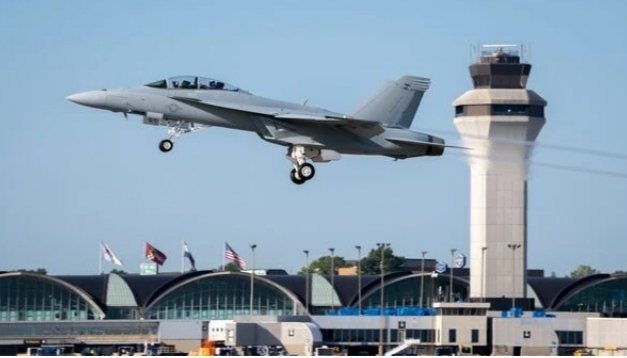 Boeing has delivered the first two of 78 contracted F/A-18 Block III Super Hornets to the US Navy (USN), which took delivery of the first platform on 31 August.
Jen Tebo, Boeing vice-president and programme manager of F/A-18 and EA-18G, told reporters on 23 September that these fully operational Block III Super Hornets will be dispersed to different test squadrons before arriving at USN squadrons by the end of the year. Naval Air Systems Command (NAVAIR) said in a 27 September statement that the first of these newbuild Block IIIs was ferried to Test and Evaluation Squadron (VX) 23 at Naval Air Station (NAS) Patuxent River, Maryland, for continued developmental testing. The next few Block III aircraft to leave the production line will head to VX-9 at Naval Air Weapons Station China Lake, California, to start training for operational testing (OT).