South Korean defence prime LIG Nex1 is showcasing its new heavy-lift unmanned aerial vehicle (UAV) concept at the 2021 edition of Seoul International Aerospace & Defense Exhibition (ADEX), being held from 19 to 24 October.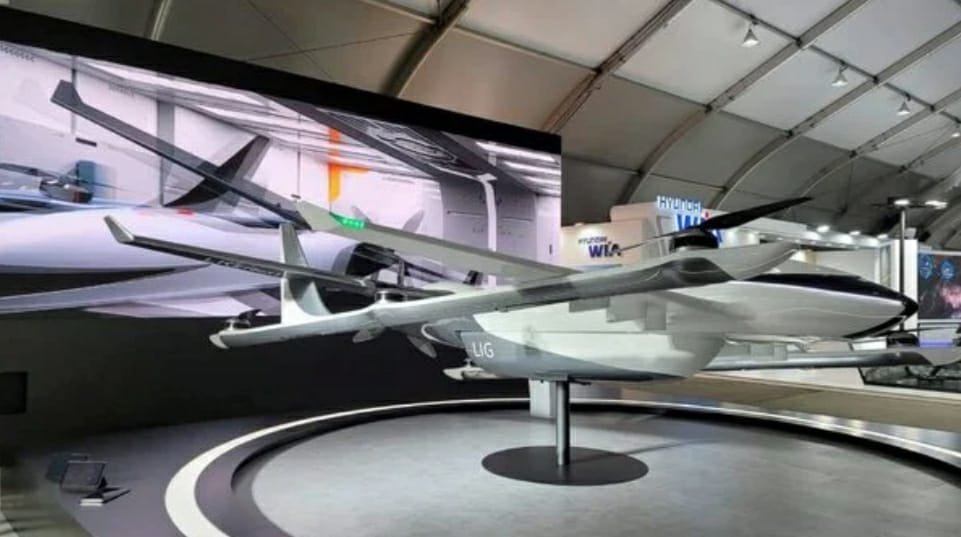 LIG Nex1 unveiled a model of the KCD-200 heavy-lift UAV, which is being developed to meet defence and commercial logistics requirements. The effort leverages on the company's experience in UAV development and systems integration.
The KCD-200 will be powered by hydrogen fuel-cell technology and is expected to be capable of transporting stores of up to 200 kg. It is understood that LIG Nex1 has developed hydrogen fuel cell-powered UAVs in the past, however, the application of such propulsion technology on a UAV of this class is a first for the company.
In May 2021 LIG Nex1 was selected by the Ministry of Trade, Industry and Energy to develop a hydrogen fuel cell-powered cargo-carrying UAV with a lift capacity of 200 kg. It should also offer tele-operation and autonomous modes.