United Arab Emirates' (UAE's) EDGE Group subsidiary Halcon showcased the full-scale model of Reach-S fixed-wing armed medium-altitude long-endurance (MALE) unmanned aerial vehicle (UAV) at the Dubai Airshow 2021.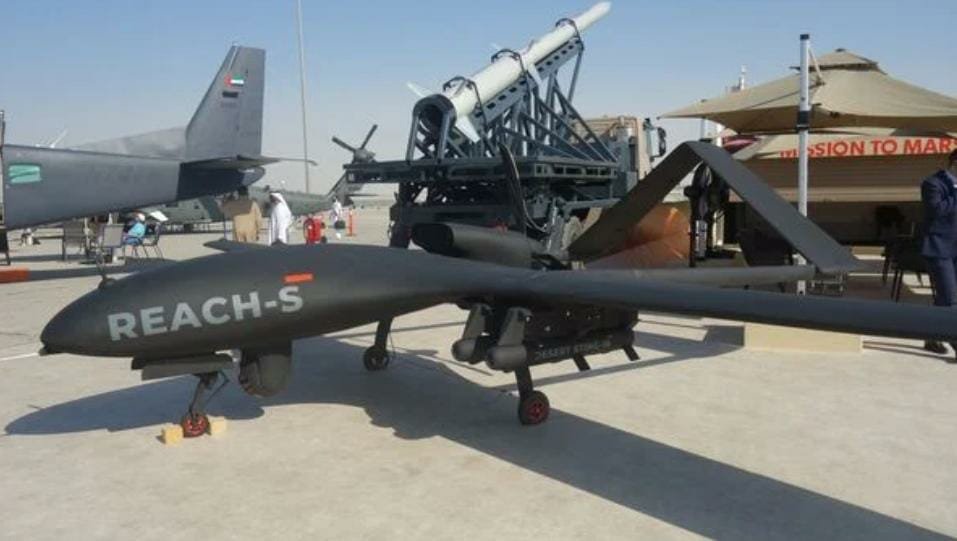 Halcon showed the model carrying four Desert Sting-16 (DS-16) precision-guided weapons and an electro-optic/infrared (EO/IR) sensor, suggesting the primary intention of the UAV is to be used in surveillance and combat roles.
The UAV features high-mounted high-aspect ratio, straight wings, elongated fuselage pod, and twin tail booms attached to the inboard section of wings ending in an inverted V-tail. The Reach-S is incorporated by fixed tricycle main wheel landing gear and retractable nosewheel landing gear. The wings are provided with two hardpoints on each side and the fuselage houses a gimbal stabilised EO/IR turret behind the nosewheel.