The French Defence Procurement Agency (Direction Générale de l'Armement: DGA) has ordered an additional 21 TALIOS (TArgeting Long-range Identification Optronic System) pods from Thales to integrate on Dassault Rafale aircraft, the company announced on 6 May.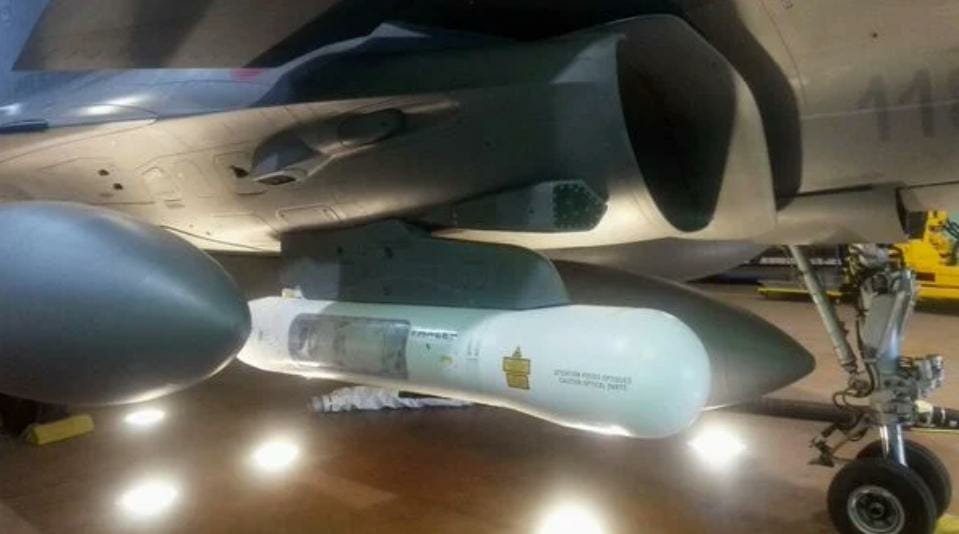 Deliveries of the additional pods are expected between 2024 and 2025, following completion of the original contract for 46 TALIOS systems, Thales said.
TALIOS, first developed in 2008, is an airborne, open-architecture targeting and reconnaissance pod. It can be used for day/night target detection, recognition, and identification.
The pod has since undergone upgrades as part of the Rafale F4 standard programme. These include the Vision Permanent function, which provides a virtual real-time 3D map superimposed in an operational environment; a new air-to-air identification mode; a new day colour sensor that has a higher range coverage than the thermal camera on the original pods; and new tactical air reconnaissance modes. The system is connected with a top-down datalink, which enables the ground forces with real-time data.