French shipbuilder Naval Group has launched the second Gowind 2500 corvette on order for the United Arab Emirates (UAE).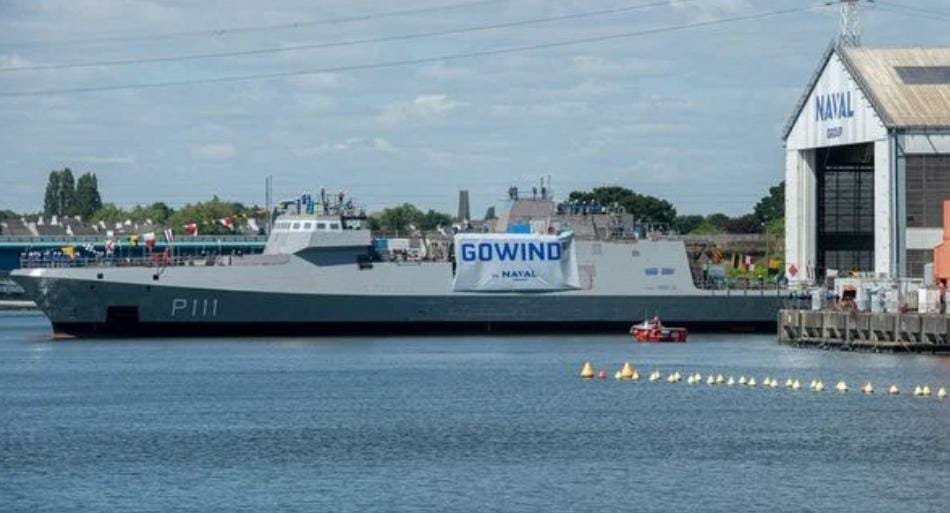 The new ship, named Al Emarat, was launched during a ceremony held at Naval Group's shipyard in Lorient on 13 May, the shipbuilder announced on 20 May. The launch follows that of first-in-class Bani Yas six months earlier on 4 December 2021.
Naval Group is building the two Gowind corvettes under a contract signed with the UAE in 2019.
The Gowind 2500 corvette has an overall length of 102 m, a 16 m beam, a full-load displacement of around 2,800 tonnes, and a maximum speed of 25.5 kt. It can accommodate 95 personnel and has an endurance of 21 days. The vessels can carry a 10-tonne helicopter, an unmanned aerial vehicle, and two 2.7 m rigid-hull inflatable boats.
The UAE corvettes are to be equipped with the Naval Group SETIS combat management system, MBDA Exocet anti-ship missiles, and Raytheon Evolved SeaSparrow Missiles for air defence.