Rheinmetall is displaying its Mission Master XT autonomous unmanned ground vehicle (A-UGV) with a fire-support module armed with UVision Hero 120 loitering munition at the Eurosatory 2022 defence exhibition being held in Paris from 13 to 17 June. The A-UGV is shown with a six-cell launch container.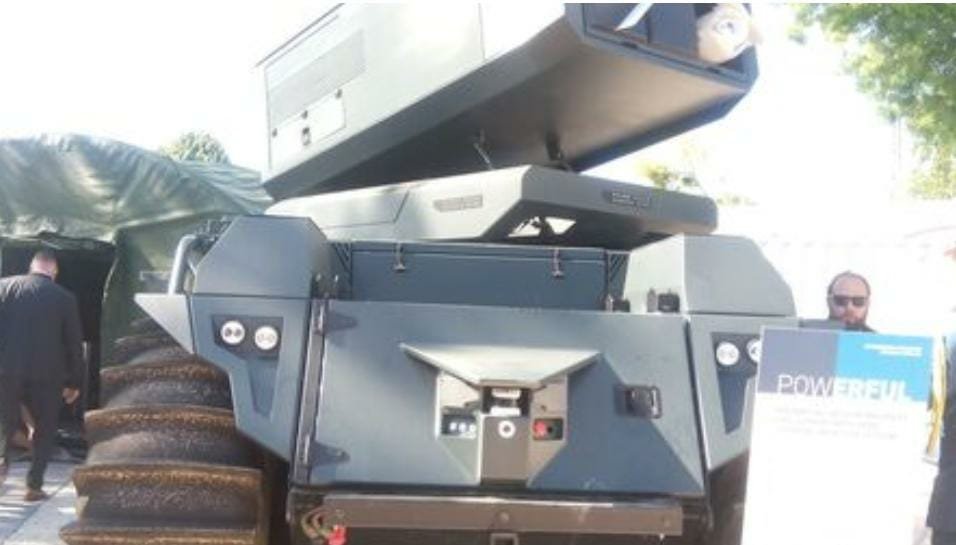 Rheinmetall said in a 13 June press release that the module was developed in co-operation with UVision. The two companies signed a strategic partnership agreement in October 2021 to market UVision products in Europe as a first phase, with joint development activities planned for the second stage.
Rheinmetall said the Hero 120's electro-optical/infrared seeker enables non-line-of-sight engagement during the day and at night, tracking static and moving targets. Integrated with the Mission Master XT, heavily armoured targets can be located, tracked, and destroyed at long ranges, according to the German company.
The Mission Master XT can operate in ice, snow, and sub-zero weather conditions, as well as sandy, rocky, and mountainous topographies, Rheinmetall said, adding that it can float and swim with a full payload.