The multi-purpose Light Combat Helicopter (LCH) developed by India's Hindustan Aeronautics Limited (HAL) is being inducted into the Indian military after two decades of development.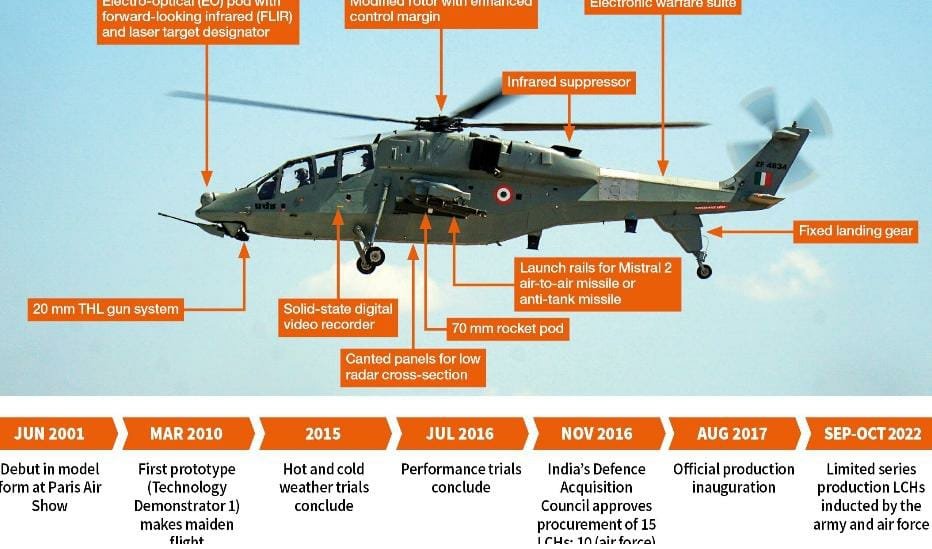 The Indian Air Force formally inducted the LCH at a ceremony at Air Force Station Jodhpur in early October. The Indian Army took delivery of its first LCH in late September.
Senior officials have said that the helicopter will give the Indian military the ability to provide troops with close air support even at high-altitude locations in the Himalayas. However, the project suffered delays because of redesigns and challenges associated with reducing the weight of the aircraft.
According to the original specifications, the LCH was projected to have a maximum take-off weight (MTOW) of 5,500 kg (12,125 lb). However, the first technology demonstrator (TD) prototype was 580 kg overweight.