Following the approval of the German Bundestag's Budget Committee on September 20, the Bundeswehr is set to acquire 13 "High-Efficiency Unmanned Systems for Medium-Range Imaging Reconnaissance" (HUSAR). The technology is produced by Rheinmetall, which recently acquired the assets of the original system manufacturer, EMT, after it filed for bankruptcy. EMT had initially developed this system, named "Airborne Unmanned Close Reconnaissance Equipment Next Generation/Bundeswehr" (LUNA NG/Bw), as an advancement of the LUNA X-2000, which has been in use for reconnaissance missions since 2000.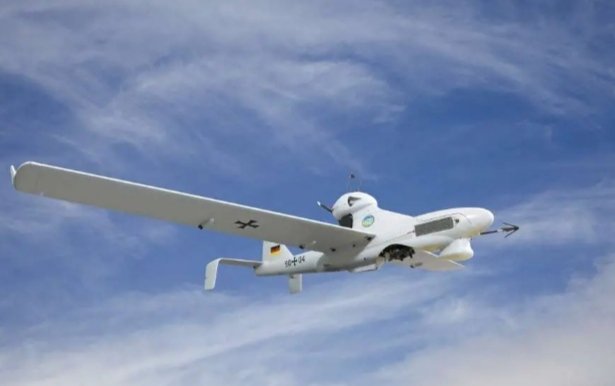 The Bundeswehr (German army) is expected to receive twelve operational systems and one training system between 2025 and 2028. According to the Federal Ministry of Defense (BMVg), the total contract value is approximately €290.9 million, of which €52.3 million has already been paid.
Each LUNA NG/Bw system comprises five unmanned aerial vehicles, two ground control stations equipped with communication tools housed in secure functional containers, separate telemetry antennas, as well as workshop equipment, and spare parts also stored in secure containers. The system is completed by two launch and landing facilities. In addition to the standard catapult launch ramp, Rheinmetall also offers an optional vertical take-off capability. Landings are executed either through a landing net or by parachute and airbag.
The drone's starting weight is legally limited to 100 kg. The payload, which can be up to 30 kg, includes electro-optical and infrared sensors, as well as communication equipment. This allows the drone to fly up to 5.5 km high at speeds of up to 150 km/h. Depending on the speed, the drone can operate for twelve hours and can travel up to 150 km away from the base. The distance limitation is removed if optional satellite communication is used.
The Bundeswehr had previously signed contracts in 2017 and 2019 for the acquisition of HUSAR systems to replace the Small Aerial Target System (KZO) with the original manufacturer, EMT. Following EMT's bankruptcy and the continuation of operations by Rheinmetall Technical Publications (RTP), an additional financial requirement of approximately €84 million was identified. This led to the need for a new presentation to the Budget Committee.
In addition to the 12 LUNA NG systems for the Bundeswehr, Rheinmetall announced at DSEI that Ukraine will also receive a LUNA NG system later this year. The order is part of the military support package initiated by the German government in July.