The Swedish Defence Materiel Administration (FMV) and BAE Systems announced on 27 January that they had signed a contract modification for 20 more Granatkastarpansarbandvagn 90 (Grkpbv 90) self-propelled mortars for the Swedish Army. The FMV valued the contract at approximately SEK293.5 million (USD28 million) and expects deliveries to take place in 2025.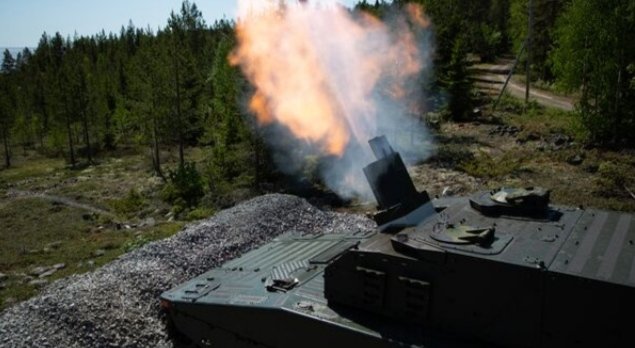 The contract was awarded to BAE Systems' Swedish joint venture Utveckling, which combines BAE Systems' Hägglunds and Bofors manufacturing capabilities, with production to take place at BAE Systems Hägglunds in Örnsköldsvik, Sweden.
The Swedish Armed Forces already operate 40 Grkpbv 90 systems delivered in 2019–21 under a previous contract, and another 20 were ordered in February 2022 for delivery in 2023–25. The FMV also ordered the integration of the Swedish Army's new LSS Mark command support system into all 60 Grkpbv 90s in 2023–25.
The Grkpbv 90 provides Swedish mechanised battalions with indirect fire support.