According to information published on March 15, 2023, the Swedish company Mildef will supply Generic Vehicle Architecture (GVA) compliant Processors and Ethernet Switches for the British Army's upgraded Challenger 3 Main Battle Tank (MBT).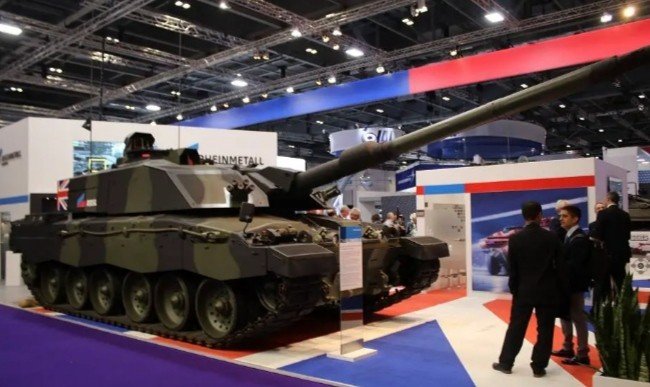 MilDef will manufacture the components at its UK facility in Cardiff, Wales. The company has invested heavily in the site by building an expanded manufacturing space and installing new testing apparatus. Six new full-time roles have been created as a result of the contract award, 50 percent of which are apprentice technician roles, with several other roles being sustained at the company.
In total MilDef will deliver over 300 units over the lifetime of the Challenger 3 program, with deliveries taking place between 2023– 2029.
"MilDef is once again delighted to supply high-performance products together with RBSL into one of the UK MoD's strategic vehicle programs. This contract accelerates MilDef's plans to grow its UK production team and our contribution to job creation in the UK. We are proud to be supporting RBSL, which is playing a key part in delivering the Land Industrial Strategy through its Challenger 3 program," says Björn Karlsson, CEO MilDef Group.
The Challenger 3 is an improved version of the British-made Challenger 2 MBT (Main Battle Tank) that was launched to address the need for modernization and to ensure that the British Army remained competitive with other countries' tank capabilities. In May 2021, the British MoD (Ministry of Defense) announced an order for 148 Challenger 3 Main Battle Tanks (MBTs) as part of an £800 million contract with RBSL (Rheinmetall BAE Systems Land).
RBSL is a joint venture between the UK subsidiary of German defense company Rheinmetall and British multinational defense company BAE Systems. The collaboration was established to develop and manufacture military vehicles, including the Challenger 3 main battle tank for the British Army.
RBSL is responsible for the design, production, and integration of key components and systems for the Challenger 3 tank, leveraging Rheinmetall's expertise in armored vehicles and BAE Systems' long-standing experience in the UK defense sector. The partnership aims to deliver a modern, highly capable tank that meets the evolving needs of the British Army while strengthening the defense industrial base in the UK.
The Challenger 3 tank will offer more protection, mobility, and firepower. The is equipped with an enhanced version of the Dorchester armor used in the Challenger 2, providing better protection against various threats, such as explosive reactive armor (ERA) and active protection systems (APS).
The Challenger 3 features a new turret design and is armed with a new 120mm smoothbore main gun, which offers improved firepower and compatibility with NATO-standard ammunition. It is also fitted with a state-of-the-art fire control system, improving targeting, accuracy, and the ability to engage targets in various conditions, including at longer ranges and during adverse weather.