On September 14, 2023, the Ministry of Defense of Taiwan signed a contract with Flyby Technology to procure 160 Jackal drones. The agreement was formalized in Taipei, and attended by representatives from Flyby Technology.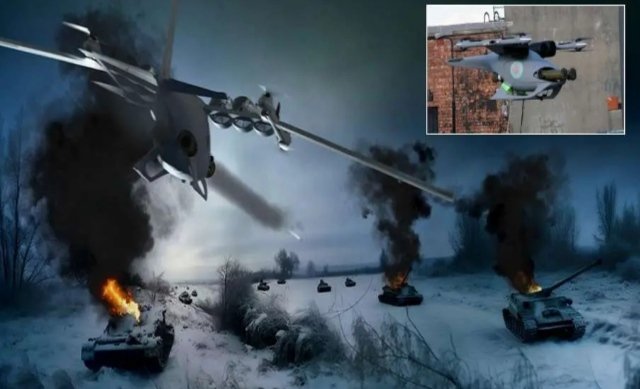 The Jackal drone is a VTOL (vertical take-off and landing) platform compatible with Thales' Light Multi-Role Missile (LMM). Tests carried out in 2023 included the launch of two LMM missiles and laser targeting.
A Jackal drone from the British company Flyby Technology was for the first time used to fire a hovering LMM missile (also known as a Martlet by the British army). Originally designed by Thales to help the Royal Navy combat swarms of small unmanned attack boats, the Martlet has shown its effectiveness when combined with the Jackal.
According to Flyby Technology, the drone can be used for advanced reconnaissance and support missions. It is also designed for various tasks, including battlefield air interdiction, close air support, and logistics delivery. The drone can also engage helicopters in flight and deprive an enemy of the use of runways and roads.
The Jackal is part of a family of remotely piloted aerial systems (RPAS) with a plug-and-play modular design. This design allows for the addition of new equipment and technologies between missions.
The drone has attracted the attention of various military forces, including in Ukraine and Iraq. Flyby Technology offers a complete ecosystem for the Jackal, including training and tactics development.
The war in Ukraine has shown the importance of drones in reconnaissance, targeting, and even attack. The Jackal, with its ability to engage land and air targets, could help Taiwan repel a possible landing of Chinese troops on its shores.