As reported by Gerhard Heimging on European Defense & Security, Telerob, which recently became a wholly-owned subsidiary of AeroVironment, has been contracted by the Latvian Ministry of Defence to supply Telemax EVO Hybrid and tEODo EVO UGVs as well as technical support for the Latvian Armed Forces, AeroVironment announced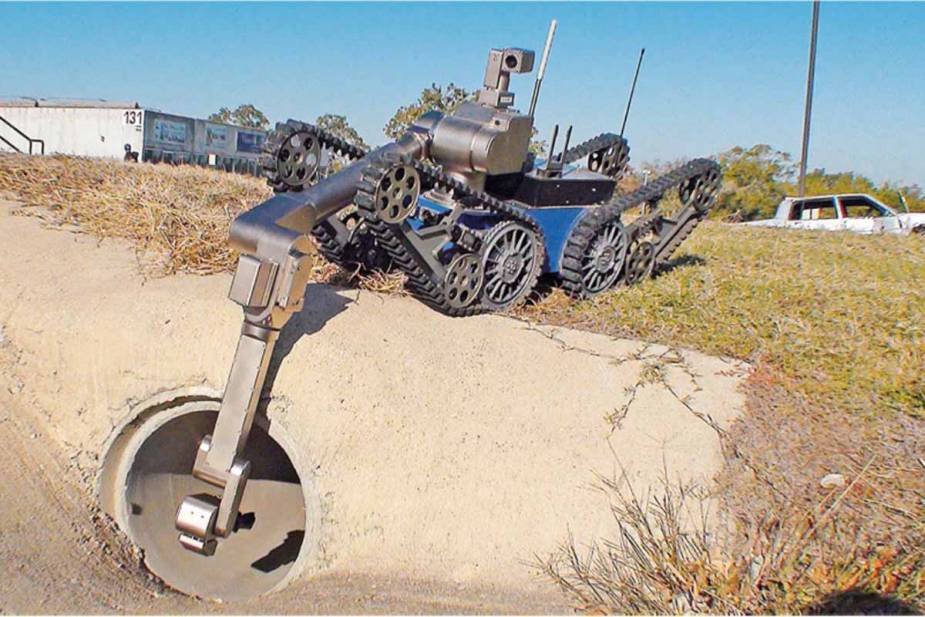 at the end of September 2021. The multi-million euro order was placed in July 2021, and the agreed deliveries are to be completed this year.
Telemax family of robots
The very latest generation of remote-controlled manipulators is characterized by outstanding manipulation, climbing and all-terrain capabilities. Featuring different drive systems and manipulators, the five members of the Telemax family specialize in different fields, yet can still be used universally. All of these vehicles – except for Telemax Recce – boast the revolutionary precision manipulator with Tool Center Point Control, a tool magazine with automatic tool change and countless preprogrammed motion sequences. The large selection of interchangeable accessories for all members of the Telemax family enables adaptation to the most diverse applications and specific tasks.
tEODor EVO
The new large EOD robot tEODor EVO combines all the proven features of its predecessor, tEODor, with the latest, advanced technologies. In addition to a large number of technical developments, especially in the areas of radio and camera technology, the innovative operating concept "Robo Command" ensures that the operator intuitively interacts with the robot. This allows the operator to focus on all disposal tasks, combating CBRN threats as well as tackling industrial applications. The tEDOor EVO inherited its reliability from lessons learned from its predecessor. In terms of power, it has a lot to offer: lifting objects up to 130 kg are no problem for the tEODor EVO.
AeroVironment describes the key features of the two UGVs as follows. The tEODor EVO is purpose-built for explosive ordnance disposal and disarming improvised explosive devices. The UGV features a 6-axis manipulator with telescopic reach, is heavy-lift capable (220 pounds/100 kilograms) and can precisely handle hazardous materials with a 12-inch (300 mm) gripper that features an integrated laser rangefinder, video input and data interface.
Telemax Evo Hybrid is a versatile UGV featuring compact dimensions and a strong lift capacity of up to 82 pounds (37 kg). It comes with a 6-axis precision manipulator with Tool Center Point Control to give operators humanlike control and a four-track drive system with auto-levelling to easily handle multiple gradients, gaps and terrains.
* Successor of the proven EOD robot tEODor
* Programmable 6-axis manipulator with linear axis, payload of up to 130 kg (287 lbs.)
* Modern, sustainable operating concept "Robo Command" with multi-touch screen and ergonomic design
* Fully integrated IP Mesh radio transmission with optional repeaters
* Onboard tool magazine allows for remote tool exchange
* Universal interfaces connect to all current firing systems
* Accessories and special tools compatible with previous model tEODor
* HD pan/tilt cameras and picture-in-picture function
* LED lighting and GPS module
* Gripper with integrated laser rangefinder, video input and data interface
* Fully integrated 2-way audio module