UK shipbuilder Babcock has laid down the keel for the first of five new Type 31 Inspiration-class general-purpose frigates on order for the Royal Navy (RN).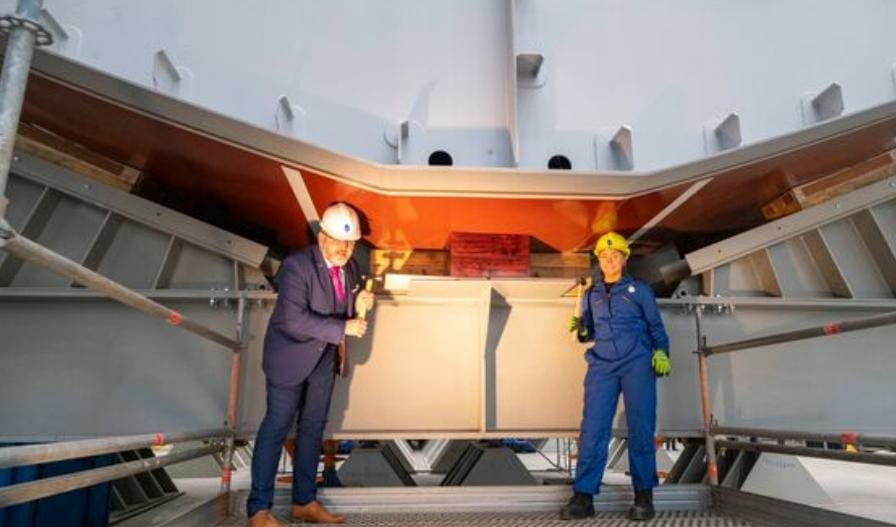 The keel laying ceremony for the first in class, to be named HMS Venturer , was held at Babcock's Rosyth dockyard in Scotland on 26 April.
Babcock is building the five Type 31 frigates under a contract worth GBP1.25 billion (USD1.58 billion) awarded in November 2019. The Type 31 is based on the Arrowhead 140 design – an evolution of the Royal Danish Navy's Iver Huitfeldt-class frigates, which were designed by OMT and adapted for UK requirements by Babcock and BMT.
Venturer's keel laying ceremony was held in Babcock's new assembly hall, named the Venturer Building: a fully covered facility that can enable two frigates to be constructed in parallel.
Under current planning, Venturer is scheduled to launch in 2023 and enter service with the RN in 2027. Second-in-class Active