General Atomics Aeronautical Systems Inc (GA-ASI) and Leonardo have integrated and flown the Seaspray 7500E V2 active electronically scanned array (AESA) radar on an MQ-9A Reaper Block 5 testbed, the unmanned aircraft system (UAS) manufacturer announced on 26 April.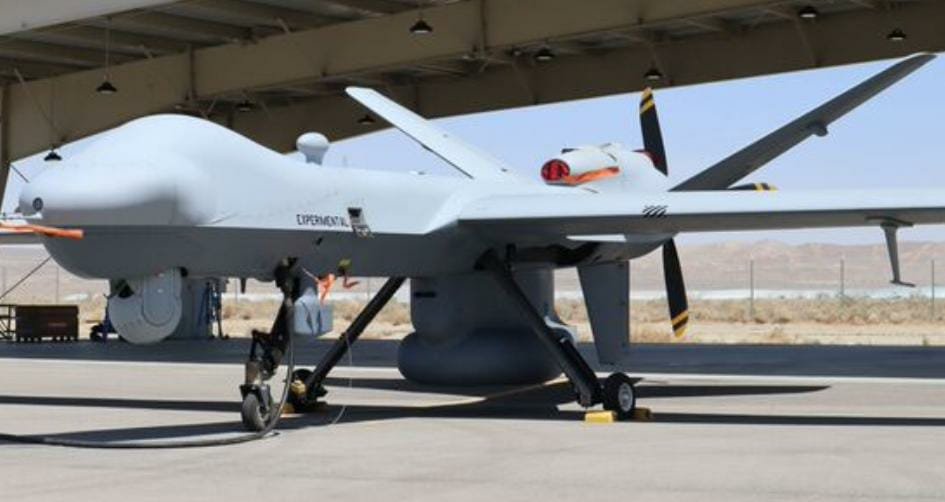 The flight of the unmanned aerial vehicle (UAV) took place on 14 April, ahead of the eventual integration of the radar aboard the GA-ASI MQ-9B SeaGuardian (the maritime variant of the SkyGuardian).
The AESA Seaspray, which will be offered alongside the incumbent mechanically-scanned Raytheon SeaVue X-Band radar, will complement the SeaGuardian's internal multimode maritime surface-search radar with inverse synthetic aperture radar (ISAR) imaging mode, Automatic Identification System (AIS) receiver, and Wescam MX-20 high-definition electro-optical/infrared (EO/IR) sensor.