The US Army has demonstrated its ability to engage a simulated cruise missile with targeting data provided by a US Air Force (USAF) F-35A Lightning II fighter aircraft.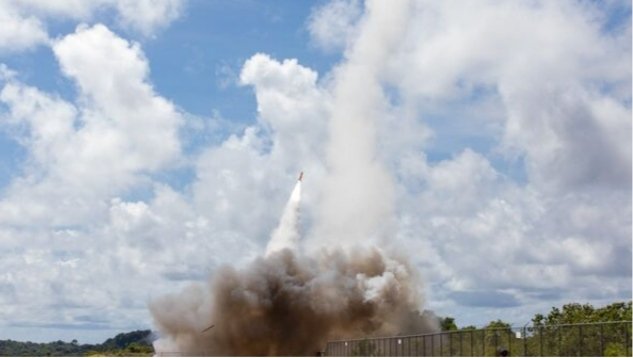 The exercise marked the first time that the weapon system was fired from the Pacific Island country of Palau.
The demonstration was carried out on 15 June by the Charlie Battery of the US Army Pacific's 1st Battalion, 1st Air Defense Artillery Regiment (1-1 ADA) as part of Exercise 'Valiant Shield', a biennial joint drill held by the service in theatres such as Guam and the Pacific Islands region.
The Patriot is a ground-based air-defence system that uses a missile interceptor to defeat short-range and medium-range aerial threats such as cruise missiles. Its set-up generally comprises an AN/MPQ-65 radar system, an AN/MSQ-104 battery fire-control unit, short-range and long-range communications units, and a launch station deploying MIM-104 missiles.