At the DSEI 2023 Exhibition in London, Controp Precision Technologies Ltd. unveils "Smart Vision," a suite of technologies driven by Edge AI and intelligent algorithms designed to enhance autonomy and automation in surveillance and reconnaissance missions across various domains.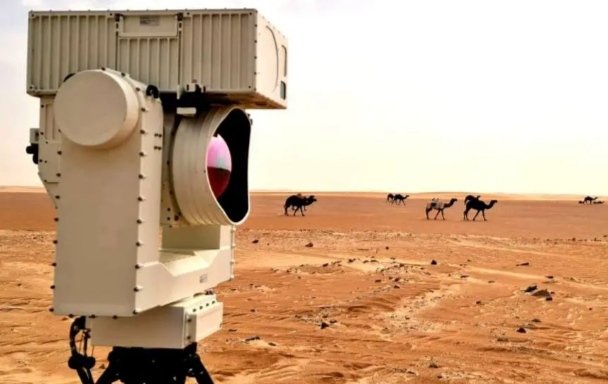 In response to the evolving landscape of warfare and the emergence of intelligent and elusive adversaries, Controp acknowledges the increasing complexity of data flows generated by surveillance systems and the challenges they pose to operators. The continuous influx of data from various sensors to command and control centers has created unprecedented workloads, making it increasingly difficult for operators to carry out successful missions.
Smart Vision is a comprehensive suite of technologies for EO/IR (Electro-Optical/Infrared) applications that leverages Edge AI and intelligent algorithms to significantly improve autonomy and automation in multi-domain surveillance and reconnaissance missions. This technology promises faster, smarter, and more accurate threat detection, investigation, and classification processes, thereby substantially reducing the operator's workload.
The technologies of "Smart Vision" include Automatic Target Recognition (ATR) and Video Motion Detection (VMD) powered by Edge AI, as well as intelligent algorithms for tracking, persistent surveillance, and enhanced image processing, including turbulence mitigation, colored thermal imaging (TI), and shortwave infrared (SWIR).
The operational advantages of "Smart Vision" are numerous, offering solutions to a variety of operational challenges. These benefits encompass rapid target acquisition and tracking, reduced sensor-to-shooter cycle times, decision-making support, and most importantly, a decrease in the operator's workload. Persistent surveillance is further enhanced by the combination of Video Motion Detection and Automatic Target Recognition, while the advanced image processing capabilities of the suite provide a solution for modern surveillance and reconnaissance missions.
Given the ongoing conflict in Ukraine, which requires a significant number of operators, a tool capable of assisting them during their missions is a valuable addition. It remains to be seen how effective this new system will prove to be in the field.